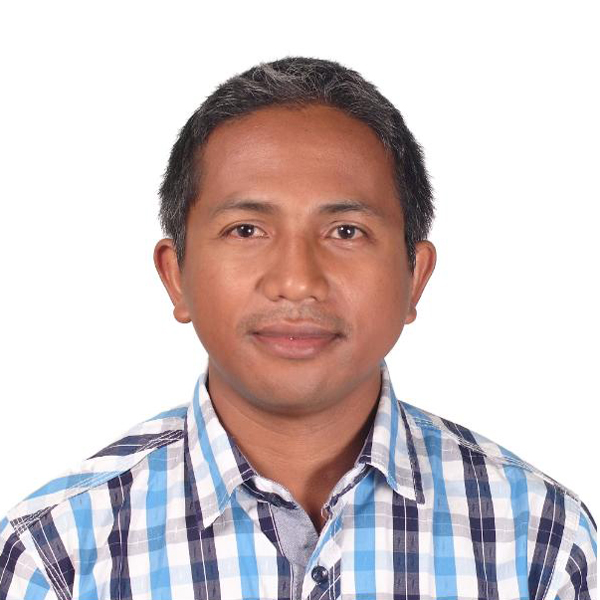 ---
Contemporary epidemiological overview of malaria in Madagascar: operational utility of reported routine case data for malaria control planning.
Howes RE, Mioramalala SA, Ramiranirina B, Franchard T, Rakotorahalahy AJ, Bisanzio D, Gething PW, Zimmerman PA, Ratsimbasoa A.
Malar J. 2016 Oct 18;15(1):502. doi: 10.1186/s12936-016-1556-3. PMID: 27756389; PMCID: PMC5070222.
Impact of rotavirus vaccine on all-cause diarrhea and rotavirus hospitalizations in Madagascar.
Rahajamanana VL, Raboba JL, Rakotozanany A, Razafindraibe NJ, Andriatahirintsoa EJPR, Razafindrakoto AC, Mioramalala SA, Razaiarimanga C, Weldegebriel GG, Burnett E, Mwenda JM, Seheri M, Mphahlele MJ, Robinson AL.
Vaccine Journal 2017 Sep 25 pii: S0264-410X(17)31205-7. doi:10.1016/j.vaccine.2017.08.091
Analysis of Death and Survival Factors Associated with Childhood Bacterial Meningitis at a Reference Pediatric Hospital in Antananarivo, Madagascar.
Mioramalala SA, Ramasy Razafindratovo RM, Rakotozanany A, et al.
Journal of Immunological Sciences. 2018 Jul; Suppl (2):8-14. PMID: 30843000; PMCID: PMC6398577.
Towards elimination of lymphatic filariasis in southeastern Madagascar: Successes and challenges for interrupting transmission.
Garchitorena A, Raza-Fanomezanjanahary EM, Mioramalala SA, Chesnais CB, Ratsimbasoa CA, Ramarosata H, Bonds MH, Rabenantoandro H.
PLoS Negl Trop Dis. 2018 Sep 17;12(9):e0006780. doi:10.1371/journal.pntd.0006780. eCollection 2018 Sep.
Productive disruption: opportunities and challenges for innovation in infectious disease surveillance.
Buckee CO, Cardenas MIE, Corpuz J, Ghosh A, Haque F, Karim J, Mahmud AS, Maude RJ, Mensah K, Motaze NV, Nabaggala M, Metcalf CJE, Mioramalala SA, Mubiru F, Peak CM, Pramanik S, Rakotondramanga JM, Remera E, Sinha I, Sovannaroth S, Tatem AJ, Zaw W.
BMJ Glob Health. 2018 Feb 19;3(1):e000538. doi: 10.1136/bmjgh-2017-000538. eCollection 2018. No abstract available.
A stakeholder workshop about modelled maps of key malaria indicator survey indicators in Madagascar.
Howes RE, Hawa K, Andriamamonjy VF, Franchard T, Miarimbola R, Mioramalala SA, Rafamatanantsoa JF, Rahantamalala MAM, Rajaobary SH, Rajaonera HDG, Rakotonindrainy AP, Rakotoson Andrianjatonavalona C, Randriamiarinjatovo DNAL, Randrianasolo FM, Ramasy Razafindratovo RM, Ravaoarimanga M, Ye M, Gething PW, Taylor CA.
Malar J. 2019 Mar 22 ; 8(1):90. doi: 10.1186/s12936-019-2729-7.
Prévalence de la co-infection des espèces de geohelminthes dans 20 districts de Madagascar.
Randriananahirana ZA, Mioramalala SA, M Raharizo, Ramasy RM, Waibel F, Ratsimbasoa C et al.
Jaccr Africa 2019 ; 3(3) : 195-203
Mapping malaria seasonality in Madagascar using health facility data.
Michele Nguyen, Rosalind E. Howes, Tim C.D. Lucas, Katherine E. Battle, Ewan Cameron, Harry S. Gibson, Jennifer Rozier, Suzanne Keddie, Emma Collins, Rohan Arambepola, Su Yun Kang, Chantal Hendriks, Anita Nandi, Susan F. Rumisha, Samir Bhatt, Mioramalala SA, Mauricette Andriamananjara Nambinisoa, Fanjasoa Rakotomanana, Peter W. Gething, Daniel J. Weiss.
BMC Med. 2020; 18: 26. Published online 2020 Feb 10. doi: 10.1186/s12916-019-1486-3
Malaria case management and elimination readiness in health facilities of five districts of Madagascar in 2018.
Anand A, Favero R, Dentinger C, Ralaivaomisa A, Ramamonjisoa S, Rabozakandraina O, Razafimandimby E, Razafindrakoto J, Wolf K, Steinhardt L, Gomez P, Rabary M, Andriamananjara MN, Mioramalala SA, Rakotovao JP.
Malar J. 2020 Oct 1;19(1):351. doi: 10.1186/s12936-020-03417-z. PMID: 33004061; PMCID: PMC7528237.
Effects of an educational comic book on epilepsy-related knowledge, attitudes and practices among schoolchildren in Madagascar.
Mioramalala SA, Bruand PE, Ratsimbasoa A, Rafanomezantsoa RM, Raharinivo MM, Vincent C, Preux PM, Boumédiène F, Raharivelo A.
Epilepsy Res. 2021 Oct;176:106737. doi: 10.1016/j.eplepsyres.2021.106737. Epub PMID: 34419769.
Experiences and perceptions of care-seeking for febrile illness among caregivers, pregnant women, and health providers in eight districts of Madagascar.
Favero R, Dentinger CM, Rakotovao JP, Kapesa L, Andriamiharisoa H, Steinhardt LC, Randrianarisoa B, Sethi R, Gomez P, Razafindrakoto J, Razafimandimby E, Andrianandraina R, Andriamananjara MN, Ravaoarinosy A, Mioramalala SA, Rawlins B.
Malar J. 2022 Jul 7;21(1):212. doi: 10.1186/s12936-022-04190-x. PMID: 35799168; PMCID: PMC9261007.